Sky Dreamer 2014-2018: portfolio award

In the summer of 2018 Skypixel organised the Sky Dreamer contest for aerial photography. Goal of the contest was to share your personal aerial photography story, from your first drone photo to your recent work, as a video compilation or photo collage. This submission of Paul Oostveen has been awarded as a Top Entry in this international contest in the category photo collage.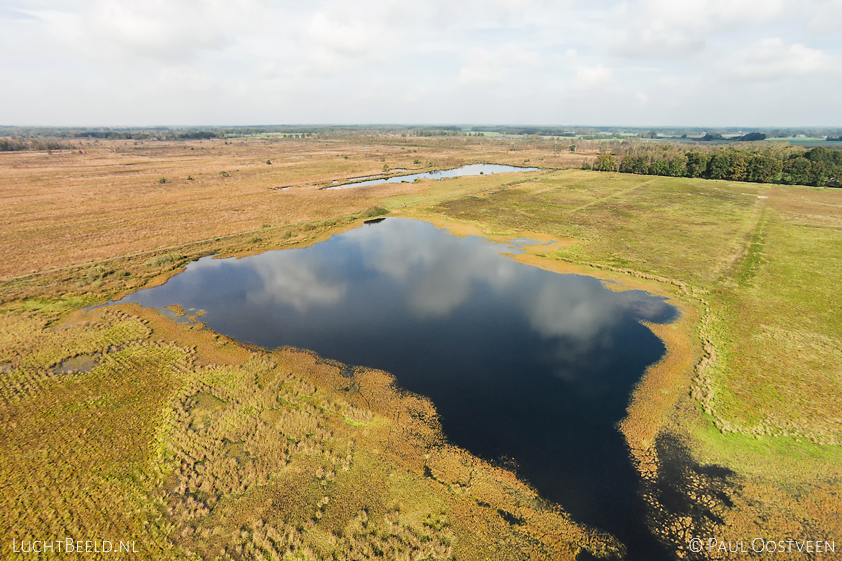 2014: My first drone flight
Until the summer of 2014 I had never thought about using a drone. When visiting Iceland I sometimes dreamed about photographing from a helicopter or small airplane. When I actually made a helicopter flight, the Icelandic landscape really impressed me from the sky. Within a few weeks, after realizing the power and affordability of drones, I bought a Phantom 2 Vision+. The first photo is made during my first photo flight with this drone in October 2014. I went to an area in the Netherlands that I had visited and photographed many times before, but was totally overwhelmed by the view from above. Later, I learned more and more how to find the right composition. As a nature and landscape photographer, I knew the basic rules about composition. But from the sky it all works somewhat differently than on the ground.
Read more about composition in the tips I wrote at: skypixel.com/tips/shapes-in-the-river.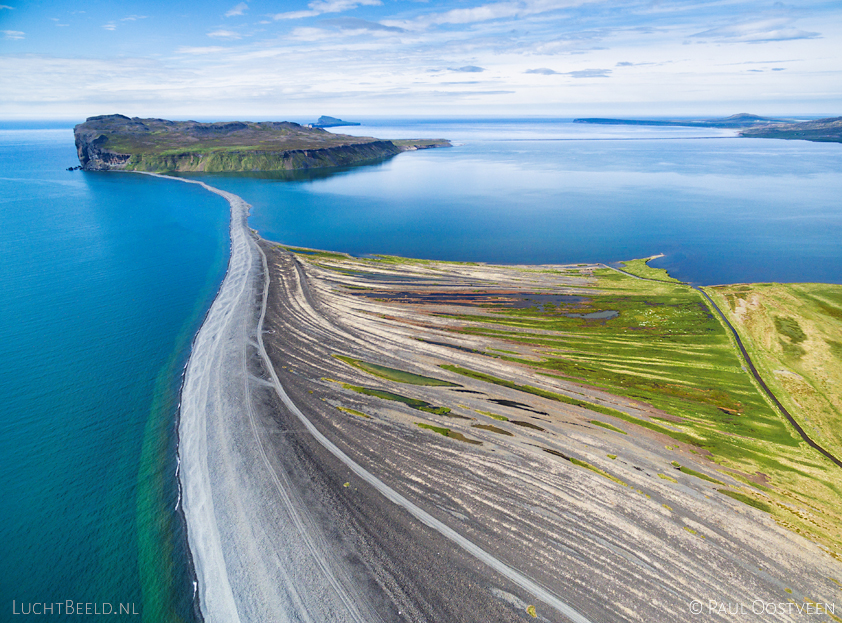 2015: Taking my drone to Iceland
In the summer of 2015 I took my drone for the first time to Iceland. Beforehand I had selected the best places for drone shoots along my route. To my disappointment I had to cancel a few flights because of the weather (very strong wind or persistent rain). However, at many other places my Phantom 3 Professional clearly exceeded my expectations. I and my wife always loved photographing the coast of Iceland, but my Phantom gave a completely new dimension to it.
Read more about finding the most wonderful places – and what I learned about flying in wind or drizzle – at skypixel.com/tips/coast-of-iceland.


2016: My first 360° panorama
In June 2016 I made my first 360° panorama. After a lot of rain in Germany, the water level in the river IJssel had risen and the floodplains were partly submerged. I waited for the right weather: sunny with small white clouds: beautiful as reflection in the water. Once in the air, I searched for the right location, with an interesting view in all directions as well as straight down. I discovered that 360° panoramas are a great way to show amazing landscapes – and I made many more panoramas afterwards.
You can watch the full panorama here. Read more about 360° panoramas at skypixel.com/tips/drone-panorama-tips.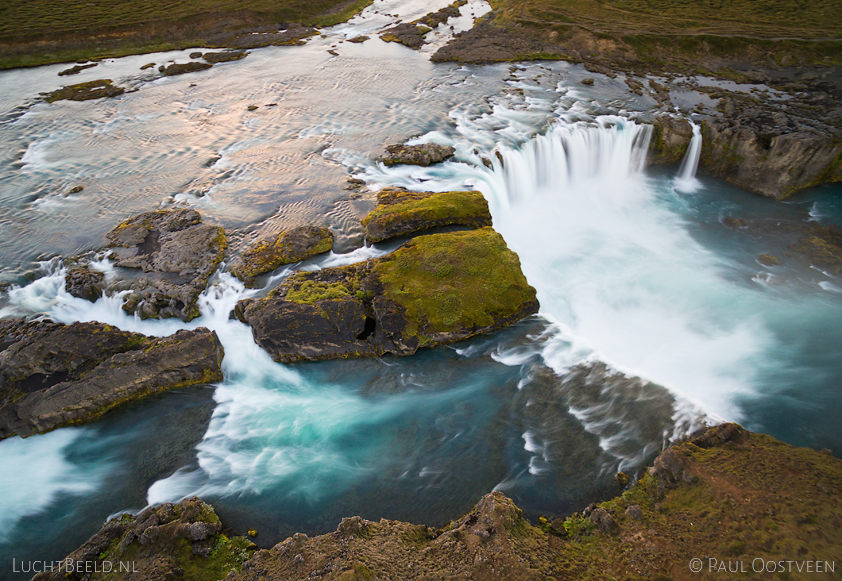 2016: Long exposure with a drone
I found out that the Phantoms have an excellent stabilization: they sometimes are called flying tripods. This enables very smooth video and – more important for me as a photographer – sharp images at longer shutter speeds. It made me curious if I would be able to make long exposure photos. I bought a neutral density filter (originally designed for smoother video in bright light) to reduce the light. At several waterfalls in Iceland, I was able to achieve shutter speeds of a few seconds just before sunset. Because of the long exposure, the flowing water is blurred while the stationary rocks and snow remain sharp. For me it is still incredible that a hovering drone is able to achieve a perfectly still image with long exposures.
Read more about long exposure photos at my tutorial: luchtbeeld.nl/blog/Long-exposure-drone-photos-at-daylight-tutorial.php.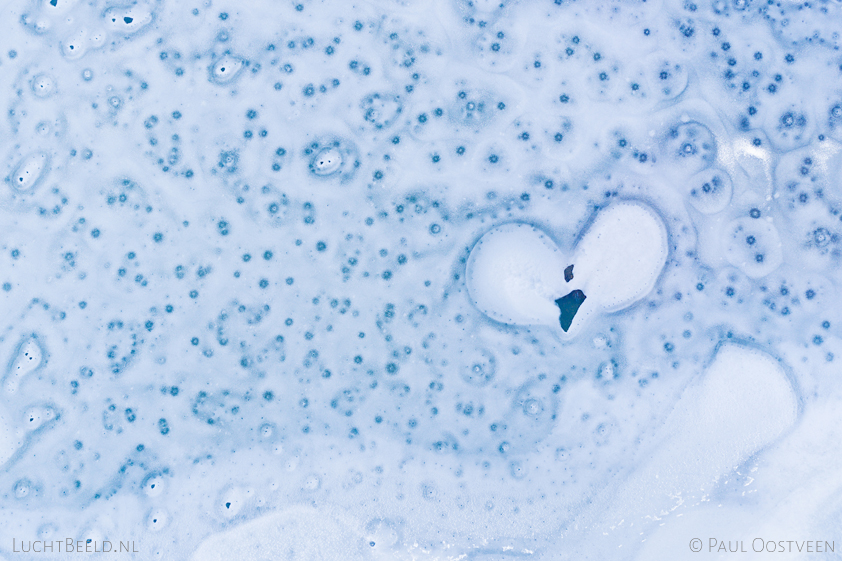 2017: Winter flights in Iceland
In March 2017, we visited Iceland again. It was a cold week after a lot of snow had fallen. It was also my first week flying the Phantom 4 Pro. I am very happy with this drone, especially because of the 1" sensor which gives me a much better image quality than my previous drones. The Phantom performed great in the winter circumstances, and the snow covered landscape was truly amazing from the sky. On a frozen lake, I discovered surprising patterns like a heart of ice between the stars. I photographed it straight down. More and more I prefer aerial photos without a horizon: they enable me to use more creativity.
Read more about flying during frost at luchtbeeld.nl/blog/How-to-fly-a-drone-in-winter-and-frost-tutorial.php.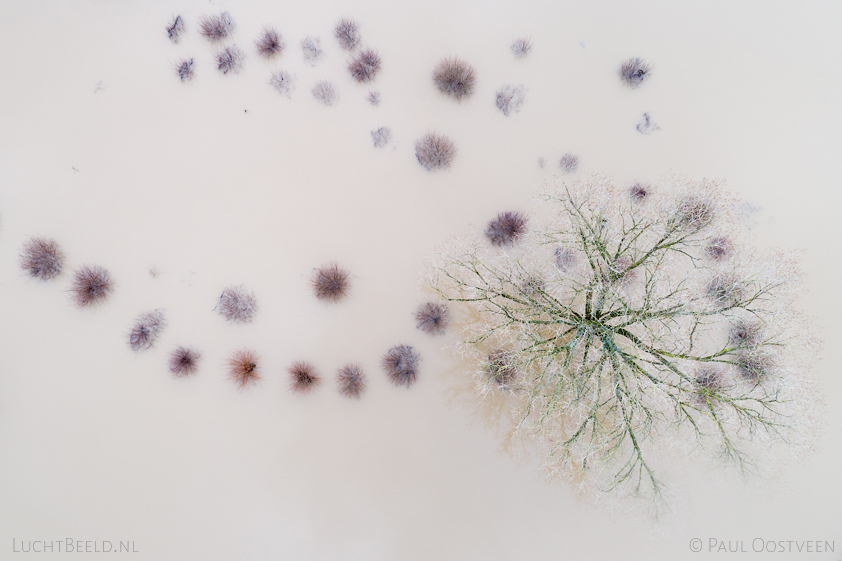 2018: Tree in the flood
Early 2018 it was high water again in the Dutch rivers. In a flat country like the Netherlands you really need a drone to get a good view of the river, which is much broader at such times. The aerial view over the extensive submerged floodplains with lots of trees standing in the water is awesome. But again, I preferred a smaller field of view and pointed my camera straight down. The last photo of a tree and small bushes in the water was one of my two aerial photos awarded with a 'honorable mention' in the Green Camera 2018 (a contest for nature photography in the Netherlands and Belgium).
Read more about photographing high water at skypixel.com/tips/high-water-in-the-river.